Emotional validation: how to build a more humane society
agencia2b
One of the main therapeutic strategies of DBT is
emotional validation
. Here we intend to discuss the effects of this strategy and the social commitment that DBT, along with therapists and patients who use this approach, have to debate the need for a more legitimate society, signaling the ethical commitment of the approach. We aim to make an invitation to introduce validation in your relationships and in your lives as an extremely important communication tool to improve interpersonal relations, facilitating the building of trust through the adoption of these principles.
Basic points of DBT – understand.
To achieve these goals it is important to recall some basic points of DBT, in particular the fundamental dialectical tension between Acceptance AND Change (Linehan, 2010). The therapeutic work with DBT will always be moving within the procedures of
acceptance
which the
validation
is the central strategy or
change strategy
in which behavioral analysis and problem solving are the main procedures (Koerner, 2012). In this sense, it can be said that validation would be the counterpoint of behavioral analysis and problem-solving strategies, and these three strategies constitute the backbone of DBT (Swales & Heard, 2009). At the same time, they reflect the conceptual and epistemological tripod of DBT that is made up of Zen, behaviorism, and dialectical philosophy (here it should be noted that these three bases from an epistemological point of view have a number of intersections). Zen underlies the entire pole of
acceptance
with its vision of radical
radical acceptance
of who you are and of the present moment as it is, without including or taking anything away. Behaviorism, on the other hand, is the basis of the whole understanding of changewithin DBT. In view of this, DBT works on the idea of
change
according to the theoretical assumptions that govern behavior analysis, therefore, any intervention that focuses on
change
in DBT aims at
modification of the function of the relationship between the organism, the response, the environment, and the contexts that permeate them
. And, finally, the dialectic philosophy comes from a worldview that holds the idea of the existence of contradictory truths that can move in the formation of syntheses – continuous movement of Thesis-Antithesis-Synthesis, as occurs in DBT with the procedures of
acceptance and change
(Dornelles & Ebert,
in prel

o
).
Emotional validation – what is the process like?
After a brief int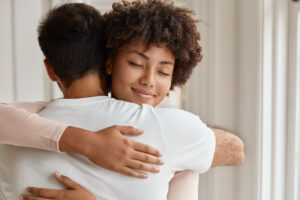 oduction of the conceptual and epistemological foundations of DBT interventions, we can deepen our understanding of what validation is. In this storyline, validation is a deep, empathetic, and authentic process that seeks and/or makes explicit what is valid within the emotional, behavioral, cognitive, and/or goal responses of others (Swales & Heard, 2009). In a more rigid analysis we can say that it involves the act of radically accepting those responses by empathizing with them, being able to put oneself in the other's shoes by being able to observe exactly what within those responses is actually valid, thus from a dichotomous perspective that evaluates the responses of others as only functional or dysfunctional (Koerner, 2012). Validation is also tied to a deep respect for the experience of others and a practice of relational interactions based on non-judgmental stances (Linehan, 2010).
Up to this point the placed definition of validation does not differ from procedures traditionally used in various psychotherapeutic approaches. Validation is a widely used strategy in various therapeutic models. However, there are three characteristics that make the validation processes of DBT as specific to DBT: 1) In DBT validation there is a constant search by therapists to find what is valid within the responses of others; 2) DBT articulates 6 levels of validation; and 3) DBT presupposes explicit and implicit functional validation procedures (demonstration of attention, body posture, facial expressions, etc…) (Swales & Heard, 2009).
Ruminating these characteristics, the challenge this subject proposes is for you to try to apply these procedures in your routines and observe what effects they produce on others, on you, and on your relationships. To serve as motivation we will present the effects of using this practice. We start by observing that validation favors communication. Granting the other an understanding of what within their answers is valid naturally makes the person more available for dialog. Validation promotes the building of intimacy and trust through the experience of having someone who is attentive, listening, and accepting of the other's expressions.
The six levels of emotional validation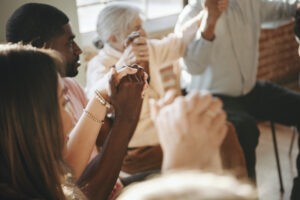 It also involves the application of non-contingent person-centered reinforcement, which easily fosters the development of self-esteem. Nevertheless, validation promotes a increased tolerance to emotional pain for being able to diminish the other's feeling of loneliness by not being understood and/or being the only one to possess these "uncontrolled" responses. Another aspect of validation is that she encourages others to experience and accept their own emotions. In addition, the validation decreases the intensity of emotional activation of the other, because they do not need to increase the intensity of their responses to make themselves understood (Linehan, 2010; Koerner, 2012). We then continue by presenting the six levels of validation. The 1st level involves listening with full attention to the other, demonstrating to be aware of their responses. This is a functional implicit level that permeates all other levels of validation. The act of being fully attentive and responsive to the responses of others is already a manifestation of validation. The 2nd level is about accurately reflecting what others bring to us. The 3rd level, on the other hand, proposes verbalizing non-verbal expressions of emotions, thoughts, or behavioral patterns, always accompanied by the question: "does that make sense to you?". At this level when observing changes in a person, with whom you are conversing – for example while talking about a robbery suffered frowning and contracting the muscles of the mouth and around the mouth – point this out to that person naming the probable emotional, behavioral and/or cognitive state by asking them if this makes sense. For example, "Catherine, I noticed that when you talked about the robbery you suffered last week, you frowned your forehead like this and contracted all these muscles in your mouth and around your mouth, it seemed to me that you are feeling fear as you talk to me about it… Does that make sense to you?". At the 4th level it involves clarifying for the person how their behavior makes sense in terms of their learning history. For example: "I think it makes a lot of sense that you are afraid of ending the relationship with your boyfriend… If we remember your history we will see that you were always reinforced only when you had behaviors within the standards that were expected by your parents… It seems natural to me that because of this you seek external validation for your behaviors, and ending a relationship, more than anything else, involves a lot of internal validation, because we need a sense of internal coherence that we are doing something wise despite the suffering we have experienced… So for me this difficulty makes a lot of sense… For you these things I said make sense?". The 5th level tells us about actively seeking out what is valid in the other's behavior in the present moment and communicating it to them. The 6th level comprises being totally authentic. Only with authenticity can one be validating. Attempting to use validation in an inauthentic way will inevitably end up becoming invalidation (Koerner, 2012; Dornelles & Sayago,
in press
).
"validation involves seeking what in another's experience is valid"
We have to be careful with such validation procedures, after all, not everything can be validated. As the very definition of the concept proposes, validation involves seeking what in the experience of the other is valid. It refers to a broadly dialectical concept, and in this sense involves the understanding that within the same experience there will be valid aspects and invalid aspects, and that this infinity of characteristics, may be true, however much they may be opposed at the same time. The point of this process of validating what is valid and invalidating what is invalid is not the simple idea that this response is in itself dysfunctional, but that this response needs the development of a larger repertoire to be coupled with those already demonstrated to be valid, so that this person's problem-solving strategies in similar situations can be more effective for this person's values and goals.
It will be of great value for the continued development of this deep theme and of DBT, that we can debate this very important practice and build together a more humane psychotherapy practice and society.