Dialectical Behavior Therapy is a therapeutic model that manages to integrate two fundamental axes for working with patients who have serious and complex problems in different areas of life.
The first refers to the need for a highly structured and organized treatment that gives both therapist and patient confidence in the effectiveness of the procedures being performed, and provides a clear picture of whether or not the treatment is advancing its goals.
The second axis, in turn, translates into the importance of the therapeutic work being developed in a humane, affective, and validating way. Also, let it be based by an empathetic, non-judgmental and compassionate view.
It is due to the junction of these two major axes that DBT manages to promote effective behavioral and emotional change in these patients.
The professionals who take DBT training are qualified to use these tools appropriately and proficiently.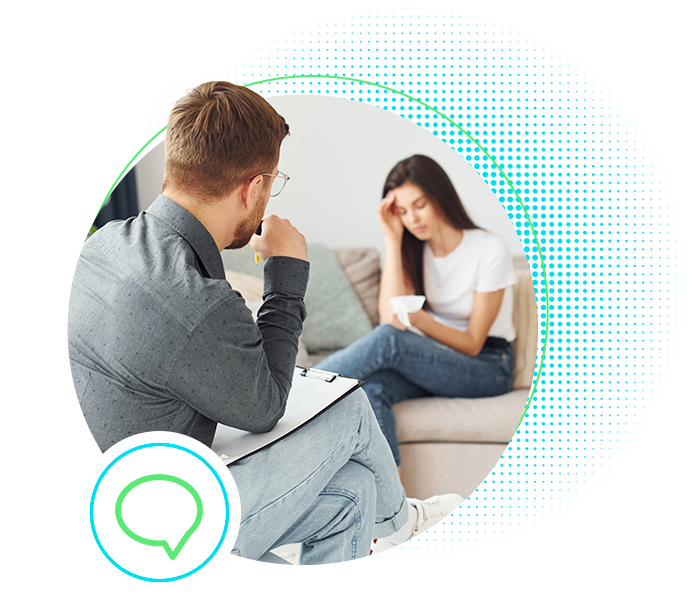 In which cases
Is DBT recommended?
DBT was originally developed for the treatment of patients with intense emotional dysregulation who exhibit chronic suicidal behaviors and non-suicidal self-injurious behaviors.
Since its first studies, and still today, DBT has proven to be the most effective therapeutic approach available for the treatment of patients with boderline personality disorder (BPD). However, nowadays its treatment evidence is no longer restricted to this disorder.
It also shows
EFFECTIVE FOR:
Eating Disorders
Substance Use Disorders
Major depressive disorder (MDD)
TDM Chronic
Bipolar mood disorder (BHD)
Post traumatic stress disorder (PTSD)
Attention deficit/hyperactivity disorder (ADHD)
Couples with intense emotional conflicts
Other clinical problems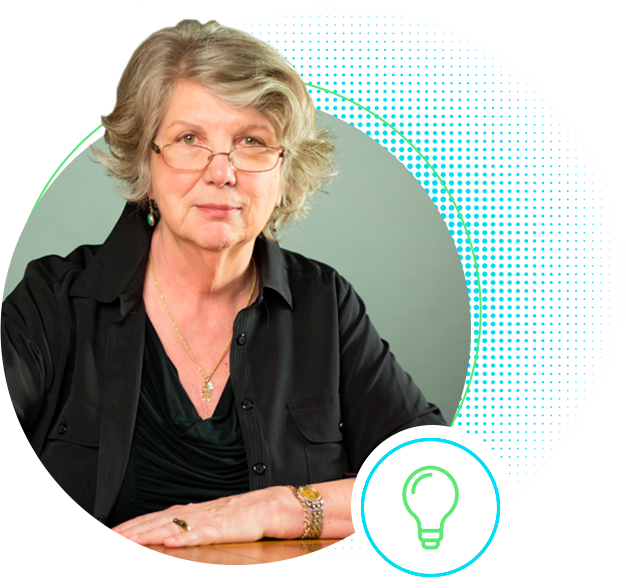 Dialectical Behavior Therapy (DBT) was developed by Marsha Linehan. She is PHD, ABPP, professor of psychology and adjunct professor of psychiatry and behavioral sciences at the University of Washington in Seattle.
She also directs the work of Behavioral Research and The Therapy Clinical, a research consortium that develops and evaluates multidiagnostic treatments for populations with severe disorders. His main research is in the application of behavioral models for suicidal cases, drug abuse, and Bordeline Personality Disorder (BPD).
Linehan is the author of several books, including four major treatment manuals. She is the founder of The Linehan Institute, a non-profit organization that helps mental health by supporting education, research, and science-based treatments.
She is also the founder of Behavioral Tech LLC, a company that provides consulting and develops innovative technologies to disseminate evidence-based behavioral treatments for mental disorders. Besides training professionals all over the world, as is the case of those who go through the DBT Brazil training.
Understand
OUR ACRONYM DBT:
The D stands for: dialectical / dialectical.
In DBT, dialectical strategies help both therapist and patient to break free from extreme influences and balance acceptance and change.
The B stands for behavioral.
DBT assesses the relevant behaviors and then directs them toward the patient's goals of building a life worth living.
The T stands for therapy.
DBT has a different approach format: there are four main treatment modes, unlike other psychotherapies that consist of only one, such as individual therapy.